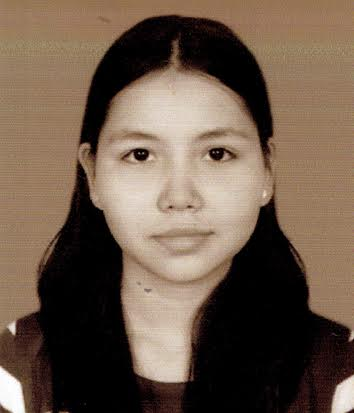 Megha Rana Magar | Inaruwa, Sunsari Nepal
Tell us about yourself. What is your name? Where are you from? Describe your family.?
My name is Megha Rana Magar and I have been living in Inaruwa for 5 years. I have a mom, dad, elder brother, and elder sister with one child. We live in a rented apartment.
What's one thing people reading should know about you?
People should know that I want to do something with my life that will inspire others. By that I mean that I'm interested not only in doing well academically for myself, but also in becoming more disciplined, in making sure I have the moral values and kindness which are essential parts of life, and in living without a basis of judgment on looks or class.
What do you do for fun?
I like reading magazines, interviews, fashions booklets. The Tempest by Shakespeare is the best book around.
When will you graduate?
At the moment I'm still in my first year of my Bachelors program, so I have 3 more years left.
What are you looking forward to about graduation?
Right now I'm focused on my studies, not thinking about any kind of work. Just putting emphasis on the time required for study.
How does your family feel about your graduation?
They are expecting me to get a job, become independent. They're supportive of my studies: they don't require me to do housework all the time. They just ask that I lend a hand if I have the time.
What would you like to do with your life after school? (Will you continue with your studies? If so, in what field? Will you look for work? What kind of work will you do?)
I haven't thought about it, but if I got the chance I'd like to intern at a bank.
If you could have any job in the world, what would it be?
How has your education impacted your life? In what ways has NCEF helped with that?
During school time we have to focus on studies. But long-term it has helped me use my own brain to make decisions, to trust my own thinking. It has also raised my social awareness of both good and bad things and has helped me grow and mature.
When I was in grade 12 my family was not in great shape financially and education was not good in government schools. For a good education, NCEF helped my family financially since my parents struggled to pay the fees at better schools.
Do you know anyone who works with NCEF? What kinds of things do you do with them/do they help you with?
Yes. My friend Geeta knew a volunteer, Surendra Bhattarai. Geeta knew that my family was struggling financially and she approached Surendra who took the steps to connect me with NCEF. He came to our apartment, took my education certificate and a photo and submitted my application for me.
What is the most important goal in your life right now?
To become independent and make a name for myself.
Do you have siblings? Are they in school/have they graduated? Will you encourage them to study also?
I have an elder sister who has already completed grade 12. She is married now. I also have an elder brother who could not complete grade 12 and is working abroad to earn money. I'm the youngest, but I would encourage others to study.
Are there any other ways NCEF can help with helping students graduate?
It would be great if we good students could get help with finding good job offers. It's very difficult to find a job these days.
Is there anything you'd like to say to the people who work for NCEF? Is there anything you'd like to say to the donors?
I'd like to say that they are doing well. I watched a post of Surendra Sir distributing books, clothes, and giving admission to others. I wish they could do even more.
In regards to donors: there is no easy way to get in the heaven, but helping students is the way they can do it. My wish would be that they continue to help other students. There are many ways to donate, but the education sector is so important. It changes lives.
From all of us at NCEF, we would like to congratulate Megha on her continued studies and wish her the best of luck in her future!