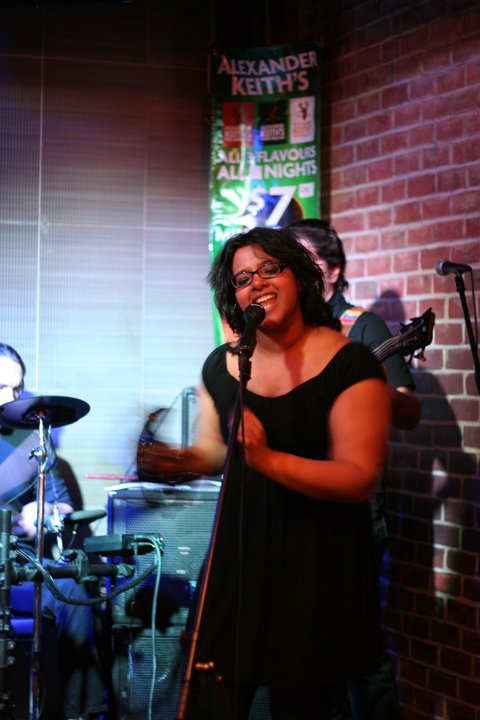 Angela (Angel) Sinclair
(September 19th, 1984 - February 5th, 2013)

Angela was born and raised in Brampton, Ontario and she lived and worked in Toronto. She was an extremely talented musician and poet and passionate activist. Angela always marched to the beat of her own drum, whether it was through Pichojune (her Korean drumming group), or by refusing to be made to conform to cultural ideals. She played multiple instruments, but that paled in comparison to her resonating voice. Everything she stood for was brought together in the open and inclusive space of her Open Door Choir (which continues to sing her original arrangements). She advocated for equality for all and kindness to others.
In Memoriam
---
With respect and gratitude, we recognize here the contributors to this memorial donation in memory of Angela (Angel) Sinclair, in whose name has been secured a brighter future for the children of Nepal through education.
---
Betty Fogel
Colleen Westendorf
Leah Kalish
Carly Kalish
Yukyung Kim-Cho
Sinclair Family
Emily Redelmeier
Murielle McCabe
Sarena Santilly
Share Cheung
Sue Tate
Aemilius Ramirez
Katherine Haist
Mark Wrogemann
Ailen De Dios Payumo
Julio Torres
James Quigley
Alex Lee
Miki Kato
Keiko Ninomiya
Maria Torres-Hives
Megan Tate
Evan Haist
Nigel Bastiampillai
Melita Cyril
Stefonknee Wolscht
Jacquie Jeanes
Heart Lavender
Lief Pag
Joshua Pilzer
Yaya Yao